In our house, "special time" is a daily occurrence. For 15 minutes every day, I spend special one-on-one playtime with each of my two boys. This small investment of time in our routine yields big results – fewer tantrums, less sibling fighting, more connection. It is the closest thing to a magic wand that I've found in parenting so far, and time that we each treasure in our own way, filled with cuddles, laughter and memories that I know I'll cherish as they grow.
When my child feels how special they are in the spotlight of my undivided attention, his love cup is filled and our relationship can better withstand the challenges of everyday life and the growing pains of child development.
Once a month we take our special time on the go for a mommy-and-me "date" out on the town. Getting dressed up and going somewhere together, just the two of us, feels very special and memorable, even if it's only to the pet store or out for ice cream. Here are five ideas to help you plan your own special time outing with your child:
1. Enjoy ice cream and a playground. This is such a simple idea for a special time outing, yet it is by far my child's favorite. Whether you design your own frozen yogurt creation at TCBY then head over to Alhambra Park in Mount Pleasant to play in the sand box, or you grab a dipped cone at Turbo Cone in West Ashley followed by a visit to Plymouth Park on James Island, playground and ice cream dates are a safe bet for a fun time, especially for younger children.
2. Go fishing. Going fishing together is a great way to enjoy the scenery and have some quiet conversation, just you and your child. Don't forget to pack some yummy snacks to keep you busy while you're waiting for a bite (this is especially important for busy little ones). Mount Pleasant Waterfront Memorial Park Pier is a fun option with a snack shop, clean restrooms and a playground to play at if the fish aren't biting. Folly Beach Pier also offers all the amenities just steps away from the beach for digging in the sand or jumping in the water together after your big catch.
3. Play miniature golf. Charleston Fun Park in Mount Pleasant is the perfect place to enjoy a round of miniature golf with your child. Afterwards, head inside for some old-fashioned fun in the arcade. Frankie's Fun Park in North Charleston also has mini golf, and kids 3 and under play for free with an adult.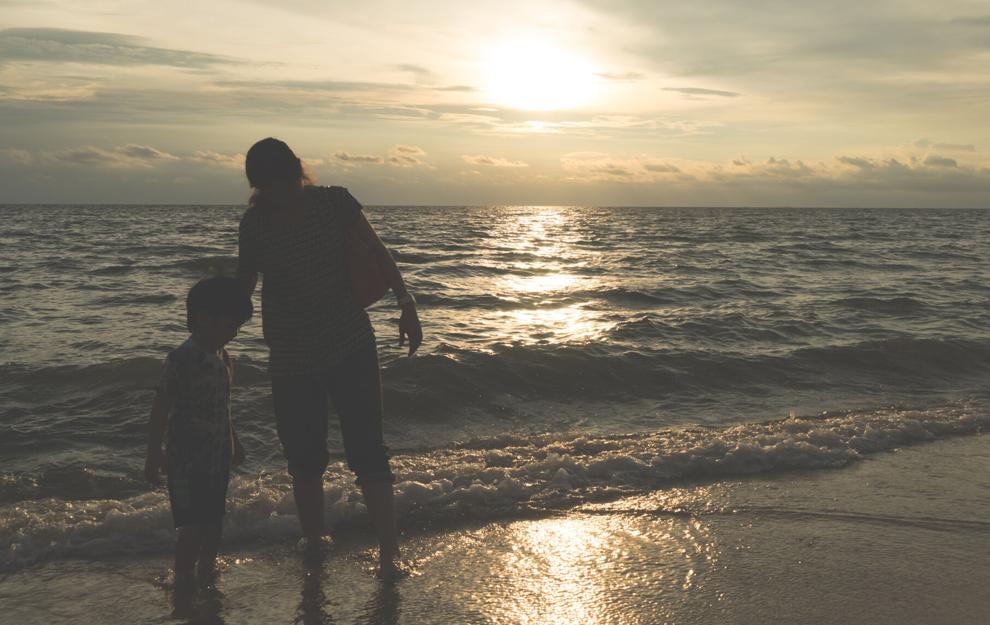 4. Take a walk and do a scavenger hunt. Whether you visit a big county park or a small park down the street from your house, going on a walk together is a great way to slow down time and connect with each other. Spicing things up with a nature scavenger hunt can turn a simple walk into a lively game. Here's a link to one (of many) free printables available on the web, or you can make one of your own!
5. Sip on coffee and cold drinks. Coffee is always a win for mom, and younger children will love sipping on a lemonade, tea or smoothie. Vintage Coffee Cafe in Mount Pleasant is the perfect place to grab a coffee with little ones thanks to the pickup truck playscape in the outdoor seating area. Owl Bear Cafe in Seaside Farms in Mount Pleasant also has delicious baked goods kids will love, and plenty of board games to play together during your visit. Looking for a coffee alternative you and your child will love? Try a smoothie in the garden at Huriyali downtown on Huger Street or check out the Main Squeeze in Belle Hall Shopping Center where there's a cabinet with fun toys for you and your young child to play with together.
Charleston offers endless possibilities for fun, creative ways to spend special time with your kids, no matter their age. The most important thing? Your presence. However you spend your one-on-one time with your child, make it special.